Partnership Program
We sincerely invite you to join! Let's support each other during these hard times.
We invite you to register and promote
Jurist BUK services
You can earn some extra money with us in this difficult time.
The customer from your referal after giving us your code will receive a small gift and a discount on the purchased service. Win-Win for everyone!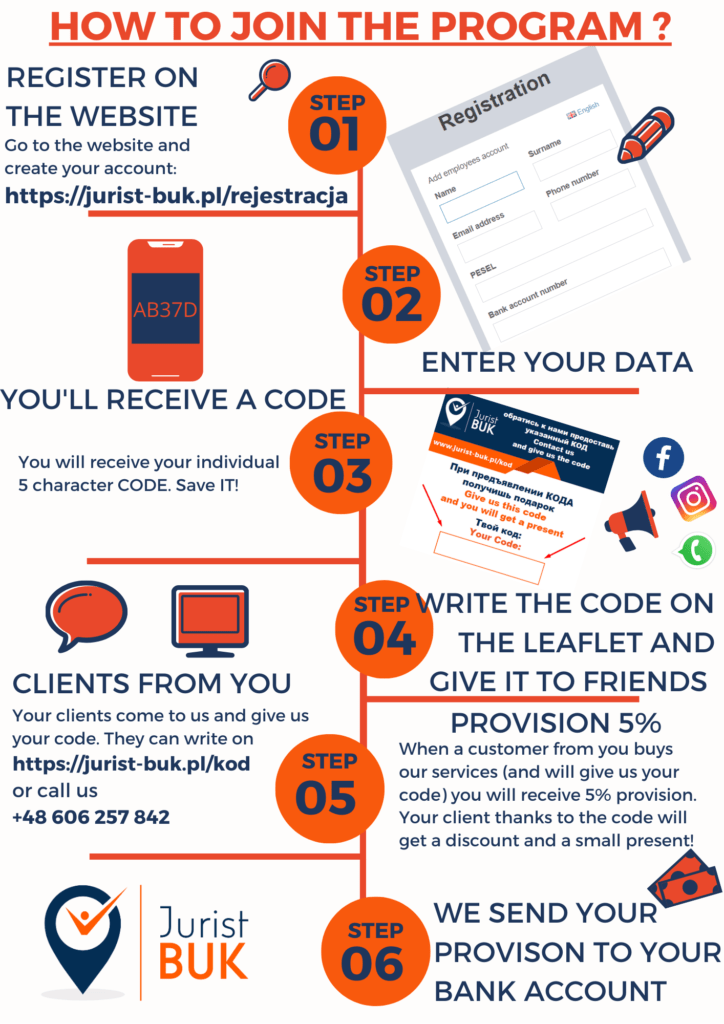 The Jurist BUK team will help in:


Polish



English



Russian



Ukrainian
In return for each customer from your referral you will receive from us 5% commission!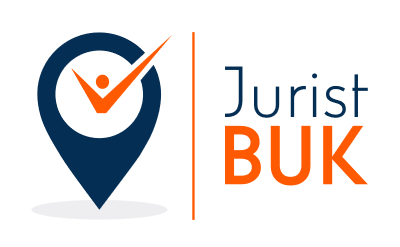 The program is easy to use, just generate your individual code and promote it.
You can distribute the received code on the Internet or write on our promotional leaflet and give it away – you will receive it when you come to our office.
Call me if you have questions: +48 574 711 822

Office in Warsaw:
BUK Optima Sp. z o.o.
Ul. Ryżowa 84
05-816 Opacz Kolonia (Warszawa)

Opening hours
Monday – Friday: 8:00-16:00